Lip Makeup Techniques for an Irresistible Pout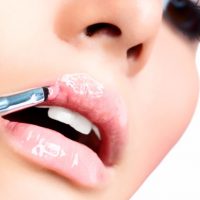 Do you want to know how to make your lips look irresistible? If so, you're in the right place! This post will share some lip makeup techniques to make your pout stand out. We'll also recommend some products to help you achieve the perfect look. So, we've got you covered whether you're looking for a natural or glam lip look! Read on to learn more.
Lip makeup & lipstick tutorials
Lip makeup is one of the most important aspects of your overall look. After all, your lips are one of the first things people notice about you! If you want to make sure your pout is always looking its best, check out these five essential lip makeup techniques:
Exfoliate regularly
Just like the rest of your skin, your lips need to be exfoliated regularly to prevent dryness and flakiness. You can use a lip scrub or a toothbrush to gently slough away dead skin cells. Just be sure to follow up with a hydrating lip balm or cream to keep your lips soft and smooth.
Line your lips
Lining your lips is a great way to define their shape and make your lipstick or gloss go on more smoothly. It can also help prevent your color from bleeding outside of the lines. Use a lip pencil that closely matches your natural lip color, or go for a bolder look with a contrasting shade.
Choose the right lipstick formula
There are so many different types of lipstick on the market that it can be hard to know which one is right for you. If you have dry lips, look for a creamy formula that hydrates and nourishes your skin. If you have oily skin, opt for matte lipstick that won't slip and slide around your mouth. And if you want something in between, try a semi-matte or satin finish.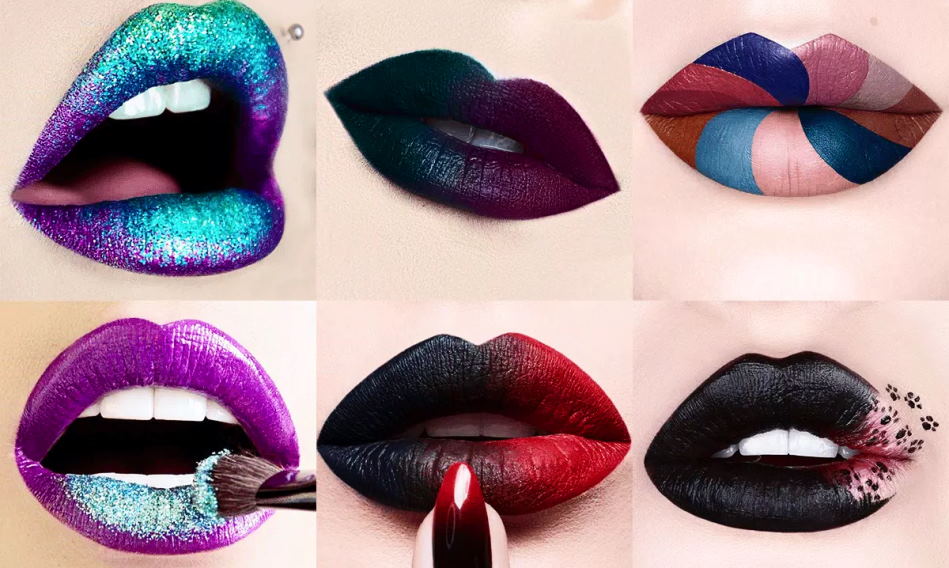 Blot your lips
After you've applied your lipstick or gloss, take a tissue and lightly press it against your lips to remove any excess product. This will help prevent your color from smudging or transferring onto your teeth.
Set your color
To ensure your lip color lasts all day (or night!), apply a small amount of translucent powder to your lips with a brush after you've blotted away any excess product. This will help set your color and prevent it from fading or smudging.
Makeup tips for every lip shape: how to wear lipstick, gloss, and more
When it comes to makeup, there are a lot of rules to follow. But when it comes to your lips, the only rule is to have fun and experiment with different colors and textures. Whether rocking a bold matte lip or a glossy nude, the key is finding what works for you and your unique lip shape.
Not sure where to start? We rounded up our favorite tips for every lip shape so that you can make the most of your pout.
For full lips:
Go for bright colors: If you've got full lips, you can pull off any color. So experiment with bold shades like red, orange, and hot pink.
Line your lips: To prevent your lipstick from bleeding, line your lips with a lip pencil close to your natural lip color. This will also help define your lips and make them appear fuller.
Avoid glossy finishes: If you want to avoid making your lips look too full, stay away from glosses and go for matte lipsticks instead.
For thin lips:
Pick light colors: Dark colors can make thin lips look smaller. So opt for lighter shades like nude, pink, and peach.
Go for shimmery finishes: Glossy and shimmery finishes can help make thin lips look fuller. Just be sure to avoid any sparkly shimmer, as that can make your lips look smaller.
Line your lips: With full lips, lip liner can also help define thin lips and prevent your lipstick from bleeding. Make sure to choose a lip pencil close to your natural lip color.
For uneven lips:
Use concealer: If you have uneven or patchy lips, apply a layer of concealer over them to create an even base. Then proceed with your usual lipstick routine.
Line your lips: As with full and thin lips, lining your lips can help create the illusion of symmetry. Just make sure to use a light hand, so you don't overdo it.
Choose matte finishes: Glossy finishes can highlight any unevenness in your lips, so it's best to stick with matte lipsticks and glosses.
For dry lips:
Exfoliate regularly: If your lips are prone to dryness, exfoliate them at least once a week. This will help remove dead skin cells and keep your lips looking smooth and hydrated.
Use a lip primer: A lip primer can help create a barrier between your lips and the lipstick, preventing your lipstick from drying out.
Go for creamy formulas: Creamy lipsticks and glosses are less likely to dry out your lips than matte formulas. So if you're looking for a lipstick that will help keep your lips hydrated, opt for a creamy formula.
Now that you know how to make the most of your lip shape, it's time to have some fun with your makeup! Experiment with different colors and textures until you find what works best for you. And don't be afraid to break the rules sometimes – after all, makeup is about having fun and expressing yourself.