How to Host a Fashion Birthday Party Your Guests Will Love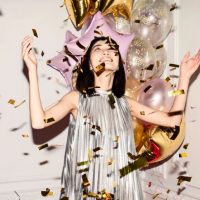 Why not host a fashion party if you're looking for a fun and unique way to celebrate a special birthday? This party type is perfect for any fashion-savvy girl (or boy) who loves to dress up and try out new looks. Here are a few tips on hosting your own fashion birthday party that your guests will love. Happy planning!
Way to throw a modeling-themed birthday party
When it comes to fashion, there are a lot of different ways to celebrate a birthday. And if you're the type of person who loves all things fashion, then a fashion-themed birthday party is the perfect way to celebrate your big day! Here are some tips on how to host a fashion birthday party:
Send out chic invitations: Make sure your invitations give guests a sneak peek of what they can expect at your party. Use stylish fonts and include some fun fashion illustrations or photos.
Create a fashionable backdrop: Hang some stylish curtains or fabric as a backdrop for your party. You can also use string lights or fairy lights to add some sparkle.
Set the mood with music: Choose a playlist that will get your guests in the mood to shop! Include some upbeat pop songs, as well as some classic fashion-themed tracks.
Serve some chic snacks: No birthday party is complete without food! Serve up some light bites like canapes or mini sandwiches. For dessert, opt for something indulgent like a chocolate fountain or an ice cream sundae bar.
Get crafty with DIY decor: Get your guests involved with DIY fashion decorating! Set up a station where they can make their accessories or jewelry.
Play fun fashion games: Keep your guests entertained with some fashion-themed games! For example, try playing "dress-up" charades or have a contest to see who can put together the best outfit from a pile of clothes.
Give out stylish party favors: Thank your guests for coming with some fashionable party favors! Fill goodie bags with fashion magazines, nail polish, or jewelry.
Ideas & suggestions for a fashion show birthday party
Following are some examples of games that can be played at a fashion birthday party:
"Dress Up" Charades – This game is similar to traditional charades, except with a fashion twist! Guests will take turns acting out different fashion-related words or phrases while the rest of the group tries to guess what they're trying to say.
"Fashion Show" Scavenger Hunt – This scavenger hunt is perfect for a fashion birthday party! Guests will have to search for different items on a list, such as a certain color of clothing, a type of accessory, or a certain shoe style.
"Design Your Own Outfit" Contest – This is a fun contest where guests have to design their own outfits using materials you provide. They can use actual clothes or create an outfit from scratch using paper and other craft supplies. The best part is that you get to choose the winner!
"Fashion Trivia" Quiz – Test your guests' knowledge of all things fashion with this trivia quiz! You can include questions about popular designers, iconic fashion moments, or current trends.
"Shop till You Drop" Relay Race – This is a fun and active game that will get your guests moving! Guests will need to divide into teams and then take turns racing to see who can collect the items on their shopping list the fastest.
Now that you know how to host a fashion birthday party, it's time to start planning! Use these tips to put together a chic and stylish celebration that your guests will love.